Human Security & Risk Management:
Protecting your Users
The Human Factors
Understand the role of human error in successful cyber-attacks.
Real-Life Examples
Examine how human error puts organisations at risk.
Awareness Training
Learn what an effective staff cyber awareness programme looks like.
Culture-Led Change
Learn the role of culture in cybersecurity, and how to establish a culture of cyber awareness.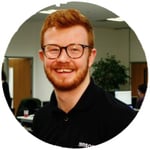 Sam Plowright, Censornet
Cybersecurity Consultant
Sam focuses on providing integrated security solutions across web, email, cloud applications and identity.
He has enabled customers to gain better cyber protection through innovative cybersecurity products that verify and assess risk continuously, whilst giving unprecedented insight from enterprise-class threat intelligence feeds.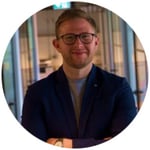 Nick Deacon Elliot, Special Guest
Cybersecurity Awareness Training Expert
Nick has spent the last 11 years working with organisations to drive operational efficiency and deliver benefits to businesses via technology.
He is leading the way in driving a Cyber Safe culture from within organsations. Nick has experience working with businesses ranging from global FTSE 100 customers to local SME's and everything in between.